Main content starts here, tab to start navigating
Elevate the Square. Celebrate the Bay.
Hi everyone! We're the Sius, thank you for visiting Pizza Squared!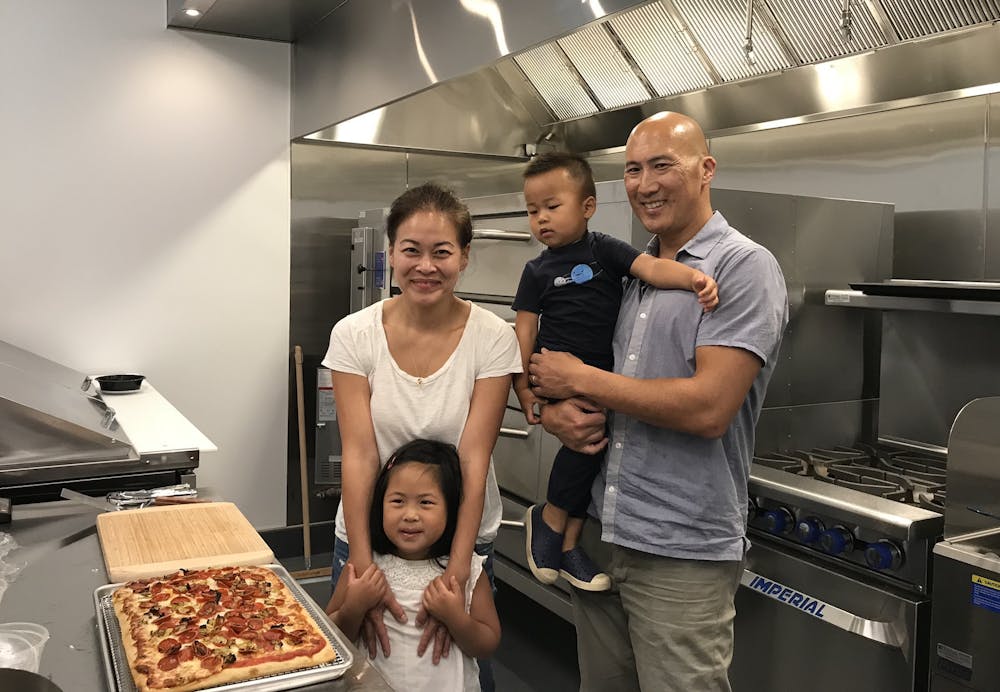 With our extensive roots in the food & service industry – from successful markets & popular taquerias -- we set to offer the city something totally new and exciting – in the form of a square! After two years of arduous testing to craft the tastiest pizza dough, we created an elevated pizzeria that celebrates the distinct Detroit & Sicilian style pizza done with a delectable Bay Area twist.
We take pride in incorporating the highest quality, locally-sourced ingredients and have a scratch bake approach to our unique pizza dough. The result is square magic!
At Pizza Squared, some of our employees have been with us for over ten years. We think that's pretty neat! Our Pizza Squared family ensures each slice is executed to perfection, with a smile.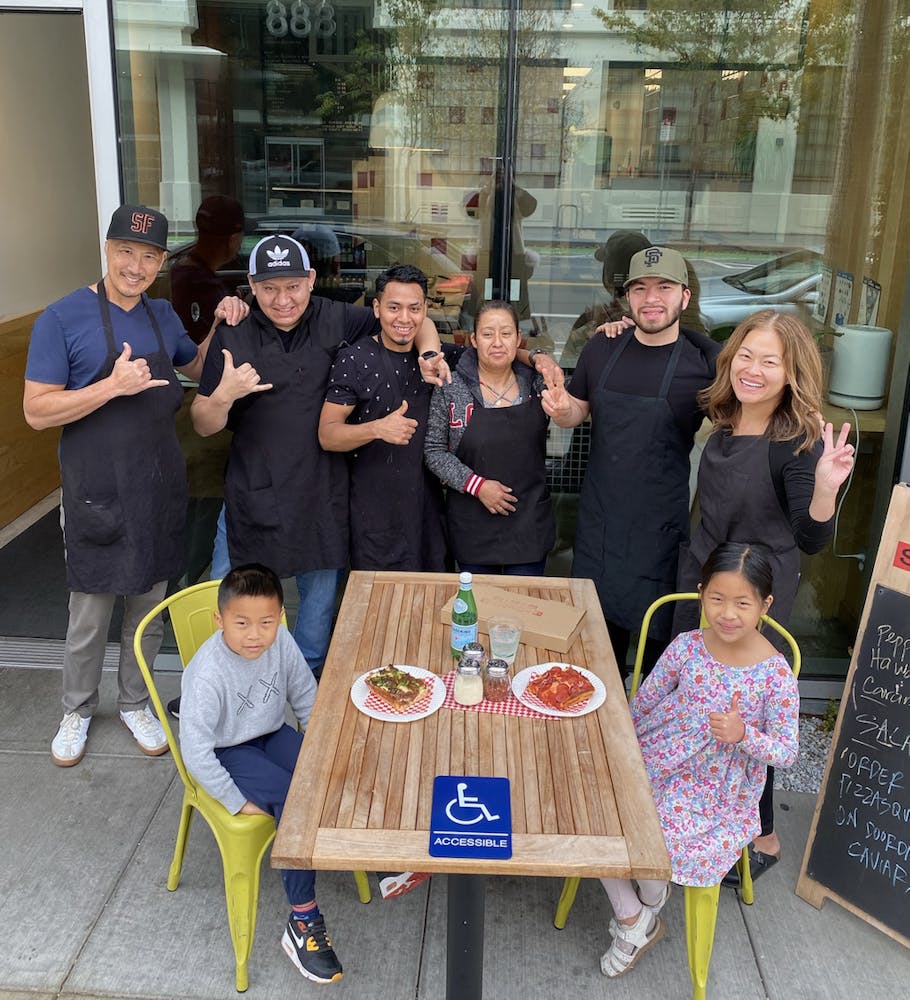 Please stop by soon for some pizza joy!
XOXO, Siu Family