Main content starts here, tab to start navigating
Catering
Slide 1 of 2
Slide 2 of 2
Pizza Squared Catering offers our entire menu to deliver the most delicious pizza feast for any large order – anytime!
Whether you are an office/team manager, run a cafeteria or brewery, or planning a big party, we have catering solutions for feeding 10-15 guests to hundreds! We will try to make anything happen for you.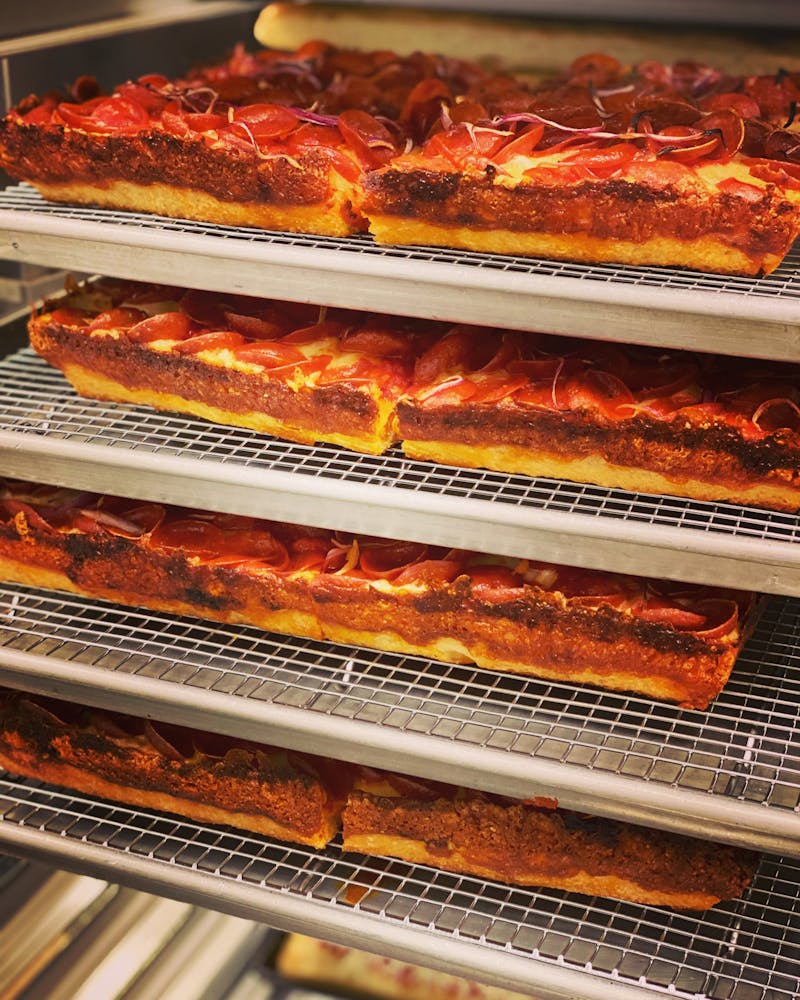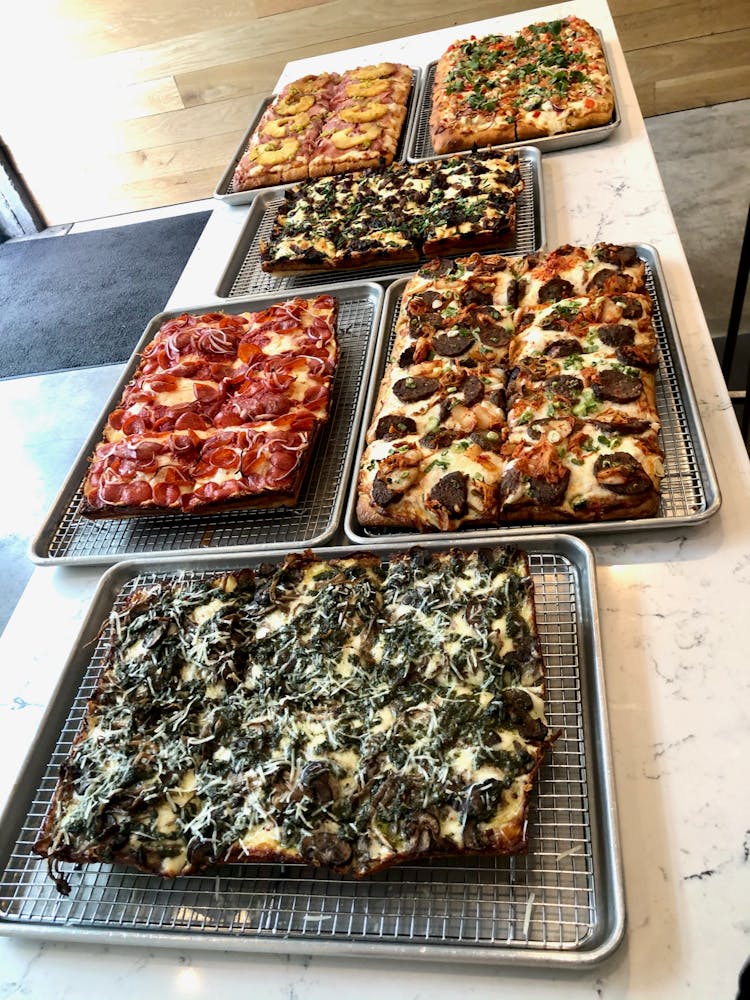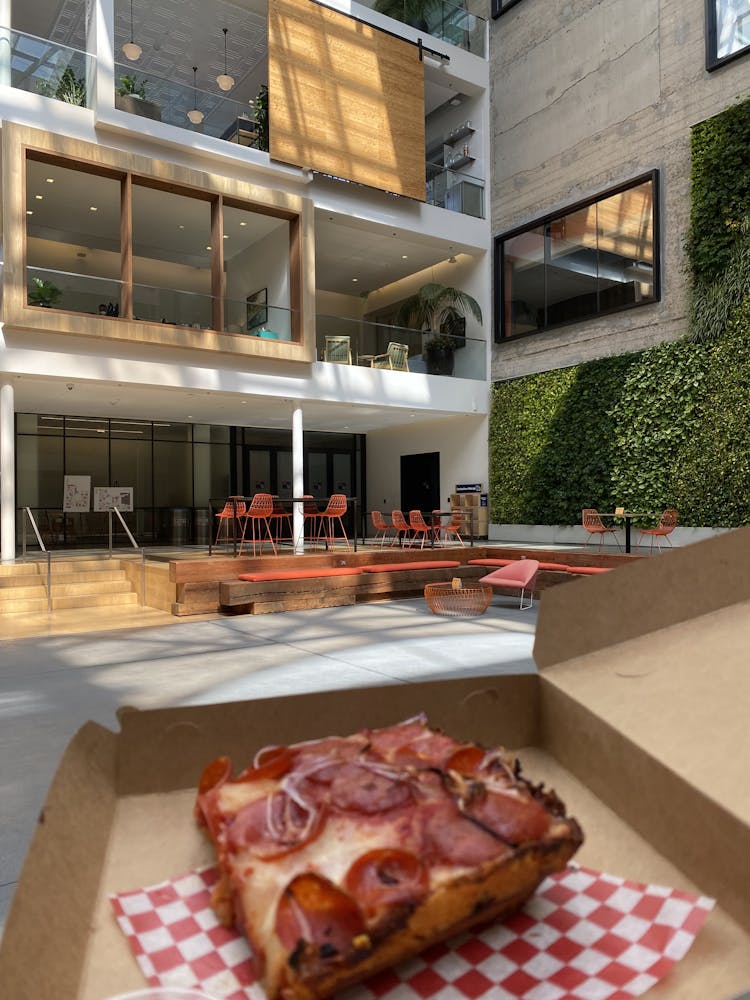 Here is feedback to some common questions about our catering services to help you with your order:
Q: What can I get catered?
PS: For your catering order, you can order anything you'd like from our online menu the only difference is we offer larger-sized salads:
Small catering salad (feeds about 15 people) is $65
Large catering salad (feeds about 30 people) is $125
Q: Do you offer lunch boxes?
PS: Yes! We can create individual lunch boxes for your guests or employees as well. You can order 2 pizza slices of your choice in a lunch box or 1 slice + side salad. $15/lunch box. This is a great option for faculty at school for Brown Bag lunch days, for your team at the office, or for your guys working on site.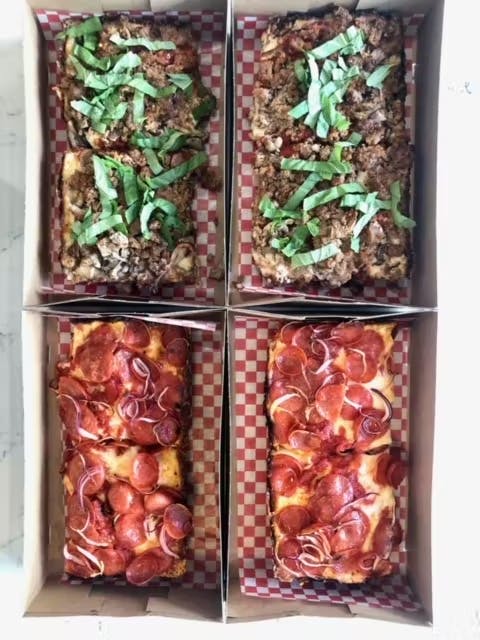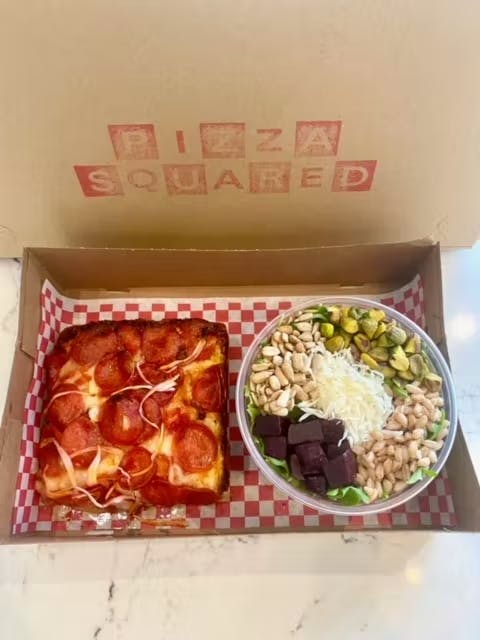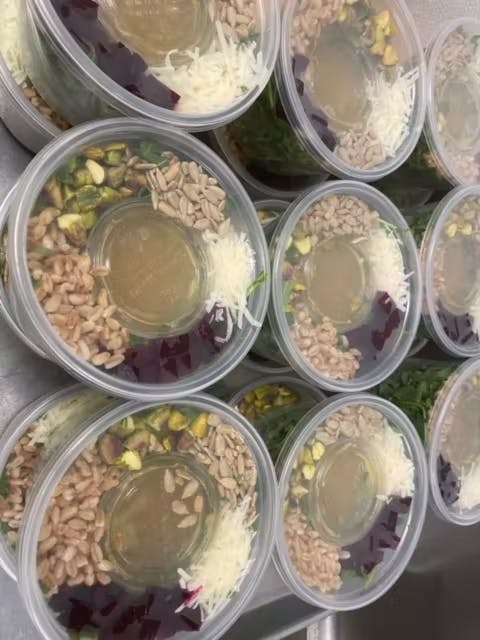 Q. About how many people do your pizzas feed?
PS: Detroits feed 4-6 and Sicilians feed 6-8; Most folks have a slice to 1.5 slices
Q: I have a party coming up, can you recommend how many pies I should order?
PS: Yes! Here's what we would recommend based on headcount:
10-15 headcount: 2-3 pies (plus 2 individual salads)
20-30 headcount: 3-5 pies (plus small catering salad)
30-40 headcount: 5-7 pies (plus large catering salad)
Q: Is there a minimum order amount for catering & delivery?
PS: Yes, $100
Q: Where do you delivery to?
PS: Currently we only deliver within the city of San Francisco. However, if you're ordering to have catering delivered outside of SF, we could certainly discuss with you what could be feasible! There is a 20% service fee for delivery.
Q: How much time in advance do I need to order for catering?
PS: We would ideally like 24 hrs advanced notice for orders but depending on what you need we will try our best to make it happen for you!
Q: Can you help me create a catering menu for my guests?
PS: Yes! We make ordering extremely easy. Give us your head count & we can recommend some sample menu options for you to take out all the guess work.
Q: Do you partner or collaborate with corporate food or event partners, schools or businesses?
Yes! We are open to discussing partnerships or collaborations with any prospective partners in need of large catering supply needs. Our owners offer their personal care and service with every order and relationship.
We also operate 2 large double decker ovens so we are able to handle sizeable quantities for businesses. Phone us at 415-525-3861 to discuss your needs!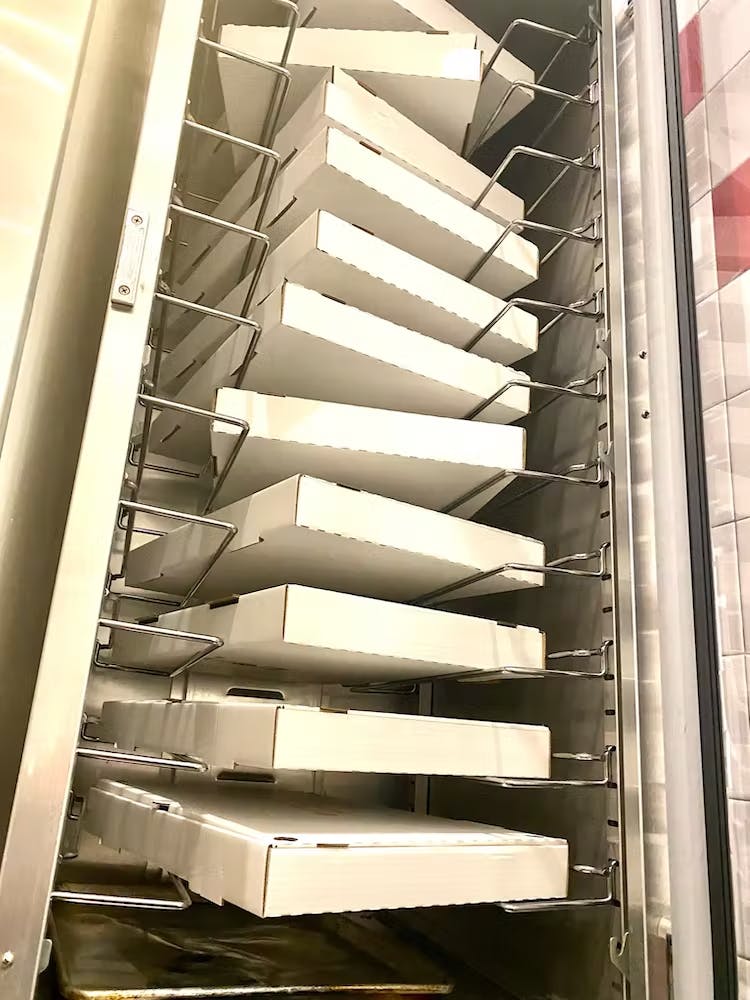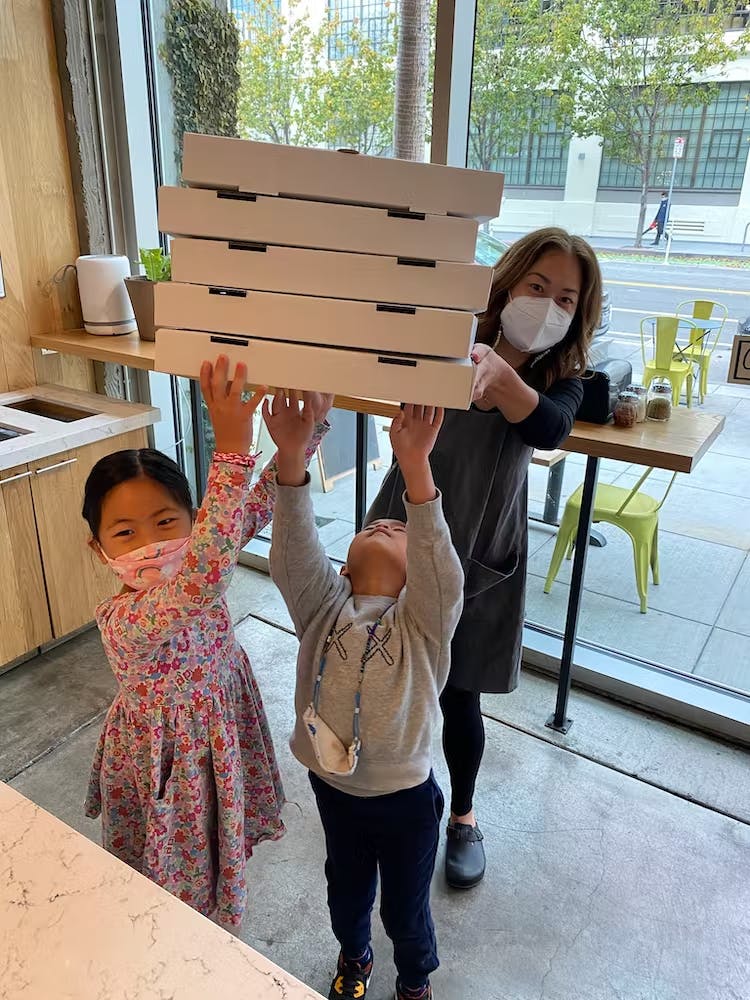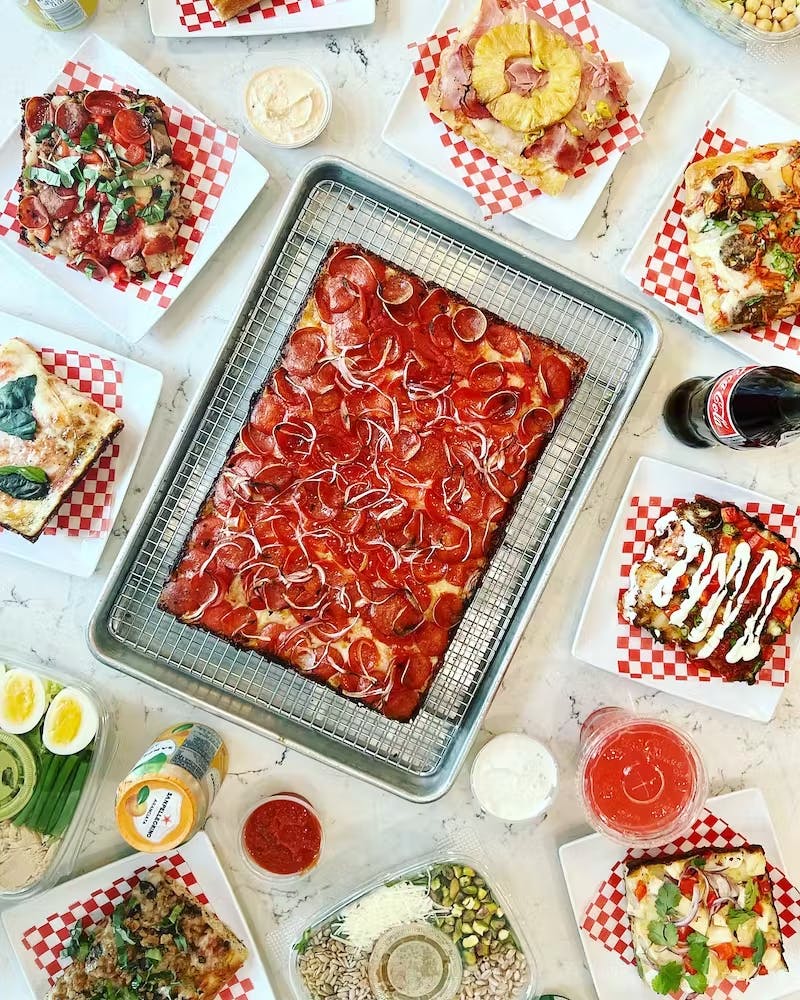 From an office luncheon to an at-home celebration, to partnering options for your brewery or cafeteria, Pizza Squared can help with catering your next event.
Please click on the link below, fill out the form, and we'll be in touch soon!